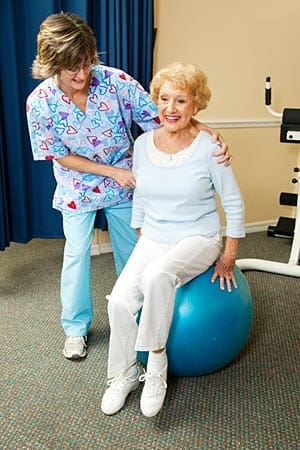 From time to time, a doctor will write a prescription for a home health care therapist, and clients don't understand why they need that individual. This often occurs in the case of physical and occupational therapists as most people don't know the difference between the two professions.
Take our client Lois, for example. Lois, who is in her 70s, is recovering from a stroke. While in a rehabilitation center she was assigned a physical therapist as she needed help strengthening her muscles to walk again. The doctor also had an occupational therapist work with her. Upon her release from the rehabilitation center, Lois's doctor specified that she continue working with both therapists at her home. Since Luxe Homecare also provides home health care services, that wasn't going to be an issue for us. However, it was for Lois. She wanted to why she needed both types of professionals.
It's a fair question. The answer is there is a lot of crossover between the two. Both physical and occupational therapists work with people to improve physical challenges, provide education on fall prevention and balance to avoid any further injuries during the healing process, and help improve mobility. However, each profession also has areas they focus on more than others.
Physical Therapists Improve Movement and Mobility
Physical therapists help their patients strengthen weakened areas of the body, so as to optimize movement and mobility of muscles, tendons, ligaments, joints or nerves. Typically, PT's focus on the larger muscle groups that aid in walking, balance and standing, however they will work other parts of the body as well.
As part of their process, PTs customize an individualized treatment plan to reduce pain or to strengthen the muscles that improve an individual's range of motion or limb function. They also create wellness and fitness programs with the goal of giving the individual a more active lifestyle, while preventing falls from occurring.
Occupational Therapists Restore Function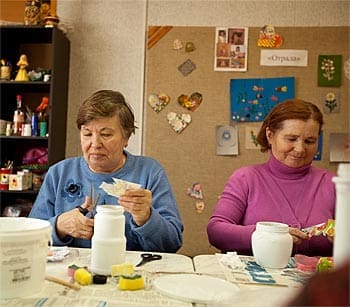 Although OTs also work with patients on balance, they focus on smaller movements that would be needed to complete the tasks of daily living, such as standing from a sitting position. They also work with autistic individuals who need desensitization from noise levels in their environment, those with memory loss, people who need assistance with activities of daily living such as grooming, dressing or eating, and others with medical diagnoses such as multiple sclerosis, Alzheimer's Disease, Parkinson's Disease, diabetes and vertigo.
OTs may also do an environmental analysis of the patient's home so that they can prevent any accidents from happening. This might include requesting grab bars, bath or shower seats, or railings.
As you can tell, PTs and OTs often do similar tasks, both which are beneficial for the patient. The recommendation to a PT or OT or both depends on each individual situation.
No matter which health care professional you need, make Luxe Homecare your first call. We send out only the most consummate professionals. All our employees are given background checks to ensure your safety and well-being above all else.
Contact Luxe Homecare today and find out how we can help make your post-surgical or post-injury recovery easier. Luxe Homecare can be reached at (310) 459-3535 or info@LuxeHC.com.
Summary
Article Name
What are the Differences Between Physical and Occupational Therapy?
Description
Physical Therapists work with patients to improve movement and mobility while Occupational Therapists focus on smaller movements that would be needed to complete the tasks of daily living.
Author