Occupational therapy helps individuals regain or learn how to do everyday activities — often referred to as Activities of Daily Living (ADLs) — after an illness, injury or disability. For some, this means driving or cooking. For others, it could mean getting dressed and grooming themselves.
Start your important journey with Los Angeles home health occupational therapy from Luxe Homecare. Our licensed and trained team of occupational therapists can help.
Call Luxe today at (310) 454-5500 to get started.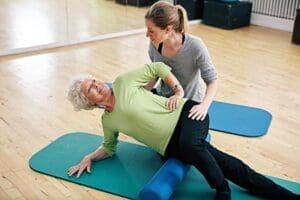 Home Health Occupational Therapy Pacific Palisades, CA
Luxe Homecare is a respected provider of home care services and home health services in Los Angeles and the surrounding areas. Our compassionate and professionally licensed professionals help patients in the comfort of their own home, an unbeatable convenience. 
We've been providing home nursing care for over a decade in the Los Angeles area, including Santa Monica, Malibu and Pacific Palisades. Our company also provides physical therapy in addition to at-home occupational therapy. We work with whatever insurance you have as well as Medi-Cal and Medicare.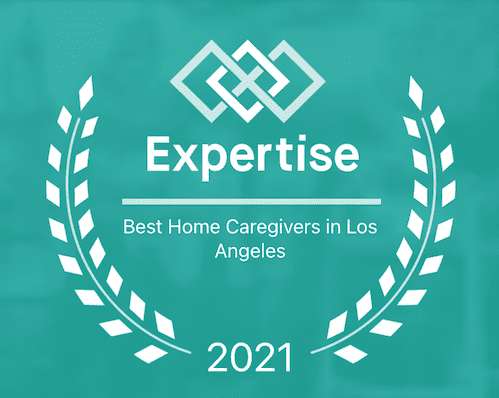 Southern California In-Home Occupational Therapy from Luxe
In-home occupational therapy makes sense for those who are unable to leave their living space. By providing this therapy at home, the occupational therapist is better able to evaluate their patient's needs in their own environment.
Home care also gives the OT the chance to assess risks the patient faces in the home, determine the need for adaptive equipment and evaluate such things as wheelchair access.
What Is Occupational Therapy?
Occupational therapy is a type of health care that assists people of all ages with cognitive, physical and sensory issues. Because of such problems, individuals can lose the independence they once enjoyed. Occupational therapy is a way to assist them in their journey towards independence in the home and out. An occupational therapist (OT) helps a patient remove the barriers to social, emotional and physical involvement with others.
How Is Physical Therapy Different From Occupational Therapy?
Both services aim at restoring the patient's ability to live their life in a full and independent way. They prevent a worsening of one's overall condition after an illness, injury or disability. However similar the end result of both rehabilitative methods, they do differ.
Physical therapists work to restore the function, mobility and movement a person had before. They do this with various physical activities, including exercises and stretches. Basically, physical therapy helps reduce the pain associated with physical activities and builds strength.
Occupational therapy focuses on helping a patient better deal with everyday activities. By improving both gross and fine motor skills, the patient is able to perform better. In-home occupational therapy will also make the environment safer and easier for an individual to live in.
Occupational Therapy at Home Helps Victims of Stroke
Occupational therapy will help an individual who had a cerebral vascular accident perform daily tasks such as dressing, grooming themselves or eating a meal with assurance. If the individual's balance was affected by the stroke, the OT will help with the placement of grab bars in strategic areas such as the shower.
Why Is Occupational Therapy a Part of Home Health Care Services?
This type of service is prescribed by doctors as they aim to restore a person's well-being. It is done to move the individual toward greater independence in their environment and ability to engage in life. This medically prescribed form of health care is firmly a part of the overall care of a patient, making it eligible for in-home care.
What Is Involved in a Home Occupational Therapy Visit?
After a risk assessment of the home, your occupational therapist will follow a treatment plan already formulated. Some of the following will typically occur at a home visit: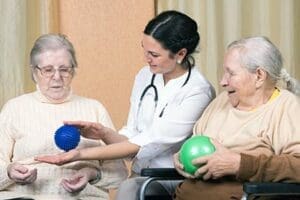 The occupational therapist will observe your daily activities in the home.

The OT will provide ways to make daily tasks easier.

If cognitive difficulties exist, they will provide you with ways to bolster your memory — placing reminders on note boards or sticky notes. It may be a

medication reminder

, a time to shut the off lights or similar.

The occupational therapist will provide you with a venue to voice your concerns during the at-home occupational therapy visit.
Assessment in Occupational Therapy
The initial assessment looks to determine how well the individual functions along with evaluating their gross and fine muscle skills. These skills are necessary when the individual needs to perform complex activities demanded by daily life. The initial assessment generally takes 90 to 120 minutes, however, it can be longer or shorter. This depends on the issues the patient is facing and the methodology of the OT.
Why Do Seniors Frequently Need Occupational Therapy?
Approximately 33 percent of occupational therapists provide their services to seniors. The need for OT ranges from the aftermath of a stroke to a serious injury from a fall. Some difficulties an OT will help with are:
Difficulties using the bathroom

Problems dressing

Poor concentration

Poor memory

Mobility difficulties

Problems with fatigue
Benefits of At-Home Occupational Therapy
Aside from giving the OT a complete view of the home environment and the difficulties the individual faces, the following benefits are realized:
Increases the individual's independence and makes them less dependent on others

Helps them maintain functional routines

Opens recognition of needed home aids and equipment

Provides the ability to discuss problems on a one-to-one basis in the home

Provides fall prevention modalities

Modifies the home to reduce risk

Increases the patient's positive outlook

Helps

caregivers

in providing their loved ones with independence
How to Qualify for In-Home Occupational Therapy
Some qualifying factors for home occupational therapy are:
The person must be under the care of a physician

A plan must be available and approved

For

Medicare

coverage, the person must be a citizen of the United States or a legal resident for 5 years

The physician will oversee the person's progress and health
FAQs About Occupational Therapy at Home
What Does an Occupational Therapist Do?

They assess your individual needs and provide actionable ways for you to regain a sense of independence.
Can Occupational Therapists Diagnose Conditions?

Your occupational therapist is an integral part of the diagnostic process. He or she will provide helpful input for your physician as to your physical, emotional and sensory abilities.
What Sort Of Things Do Occupational Therapists Do?

OTs make life easier by helping the patient remember to carry out tasks in the home and make suggestions to the patient and his or her caregivers on how to make the home safer.
Choose Luxe for Reliable Home Occupational Therapy

When you have been told you need at-home occupational therapy, you will set out to find state-approved professionals in the field. There will be little doubt that receiving such care conveniently at home is the best choice.
Luxe Homecare stands out as a company that provides the highest level of care you can find in Los Angeles and the surrounding area.

We provide compassionate, cost-effective care to all our clients. Our team of friendly and reliable professionals are screened with rigorous background checks to give peace of mind to you and your loved ones. your
Invite Luxe to become a partner in achieving the occupational therapy goals you seek to meet.
Call us at (310)454-5500 to speak with one of our knowledgeable Home Health Care representatives today.
Contact Luxe Homecare
Summary
Service Type
Occupational Therapy in the Home
Provider Name
Luxe Homecare: Health Care
,
881 Alma Real Dr., Suite 316A
,
,Pacific Palisades
,
CA
-
90272
,
Telephone No.(310)454-5500
Area
Pacific Palisades, Malibu, Santa Monica, Brentwood, Belair
Description
Luxe Health Care offers Occupational therapists (OTs) who help people in their homes to improve their ability to perform tasks of daily living.