Santa Monica is one of the most popular communities along the Southern California coastline home to many celebrities, politicians, business owners, families, and individuals. The city, which has a population of more than 92,000, borders Pacific Palisades, Brentwood, West Los Angeles, Mar Vista, and Venice. Seniors account for more than 15% of that total.
Luxe Homecare, based in Pacific Palisades, right next door to Malibu, offers in-home care and home health care services for the city of Santa Monica and surrounding areas.
What Luxe Offers to the Santa Monica Community
Everyone needs help once in a while whether they are recovering from an injury, have had surgery, need consistent daily care, Luxe provides services to suit their needs. We also help families who are taking care of a loved one and need some time to do things for themselves. In these cases, we arrange for respite care so they can take a breather and then go back to being the loving caregiver they want to be.
Depending on your loved one's condition we provide several n-home care services including:
Assistance with acts of daily living (hygiene and personal care)
Light housekeeping
Meal planning and preparation
Medication reminders
Companionship
Transportation
Help with errands
Caregiving
Respite care
If your family member needs additional aid due to a recent injury, surgery or illness, we also have a Home Health Care Department. Working with your physician and under his guidance, we provide nurses, aides, and therapist (occupational, physical, and speech), and medical social services.
Our experienced and dedicated caregivers provide the care you know our loved one needs and deserves. Call us today and find out how we can help.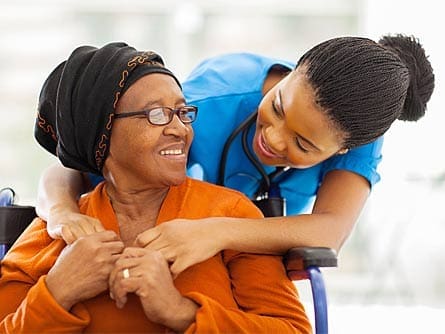 To discuss your homecare or home healthcare needs in Santa Monica, call (310)459-3535 now.