People live in Santa Monica because of the beach, the ocean breeze, the outdoor activities, the fun restaurants, and the charm of the city. As time goes by, we age and sometimes we or a loved one needs help at home. Luxe Homecare serves Santa Monica with experienced home health aides, as well as skilled nurses. Because of the number of highly qualified professionals available in Santa Monica, the help of Luxe Homecare's employees can often make it possible for seniors to stay in a beloved home in Santa Monica.
From Luxe Homecare, seniors can get full-time or part-time caregivers who will help out around the house, as well as prepare meals and distribute pills. Seniors can also request nurses who carry out injections and change wound dressings. Luxe Homecare sends physical therapists, occupational therapists and speech therapists, plus medical social services as necessary. All of these caregivers help seniors to stay at home where they are comfortable, rather than move to assisted living or a nursing home.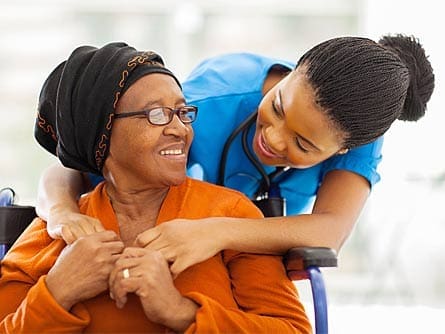 To discuss your homecare or home healthcare needs in Santa Monica, call (310)459-3535 now.