The team at Luxe Homecare has implemented CDC recommendations to continue putting the health and safety of our senior communities, clients, and staff at the top of our priorities. Please review the steps we've taken to protect all those involved in caring for your loved ones.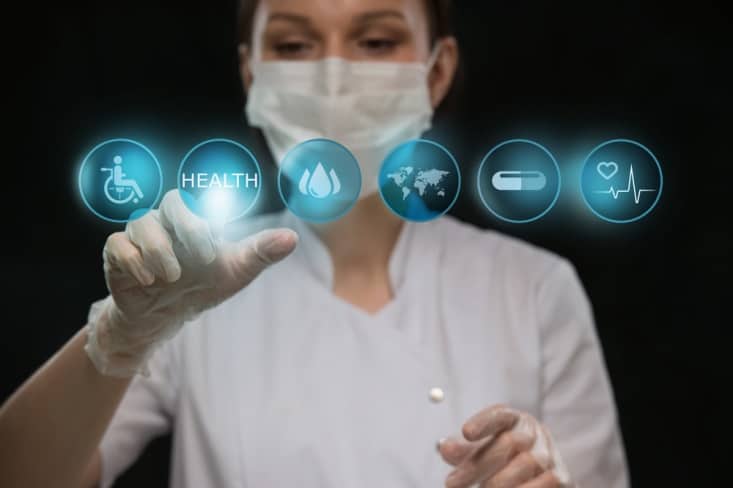 If you need immediate help with home care, home health or hospice services, we invite you to contact us anytime by calling Luxe at (310) 459-3535.
Luxe Homecare Aligns with CDC Guidance
When a home care professional enters your loved one's home, we hope it might help ease some stress during these taxing times to know that California is the first in the nation to require vaccines for all health care professionals, with Los Angeles County extending that mandate to in-home care. 
Learn More: California and Los Angeles Vaccination Requirements
Our Staff Is Monitored for Health
Luxe Homecare team members are required to stay home if they do not feel well. If any staff members show symptoms consistent with COVID-19 (fever, chills, cough, etc), they are asked to check in immediately with a team leader who will arrange a replacement patient caregiver, nurse or other required home care or home health staff.
All staff are required to report exposure to COVID-19, to get tested when merited and to self-quarantine in the event of a positive test result or confirmed exposure to other parties who have tested positive.
We Practice Social Distancing
There are simple adjustments our team at Luxe has made to continue providing quality care while minimizing exposure risks. We will not ask you to shake our hands, touch our tablets or mobile devices, and will avoid direct physical contact when not required.
We Use Essential Personal Protective Equipment (PPE)
In addition to our standard industry safety equipment, we are fully equipped with Personal Protective Equipment (PPE) as recommended by the Centers for Disease Control and Prevention (CDC). This includes the use of:
Face Masks
Gloves
Gowns
Hand Sanitizer and Hand Washing Practices
Thermometers
Disinfectants and Cleaning Wipes
We will take every available precaution to protect our most vulnerable senior population and the staff that cares for them.
We Screen Our Patients
Each time a member of our Luxe staff visits a senior client and those staying with them, we'll make sure to assess the health of all present with a basic medical screening, taking their temperature and going through a recommended questionnaire to see if any commonly identified symptoms of COVID-19 exist. When patients or guests show any sign of these symptoms, our staff will provide recommended next steps for a doctor follow up and additional screening.
We Update Our Practices with Medical Recommendations
The ongoing training of our staff and the interaction with our senior community will continue to adapt alongside the recommendations of top medical authorities and organizations including:
We Are Leaders in Los Angeles Home Care, Home Health and Hospice Care
The entire team at Luxe remains committed to the strongest and safest road forward for our community of seniors and our staff. To get your important questions or concerns about home health, home care, hospice or other caregiver services addressed, give us a call today at (310) 459-3535
From the entire team at Luxe, good health to all.