Speech and language problems in seniors can arise from a stroke, dementia or the effects of aging. Difficulties with communication can have negative effects on the quality of life. At Luxe Homecare, we can help. Our highly skilled, experienced and compassionate Speech Therapists provide Home Health Speech Therapy Services to your loved one in many different settings, including homes, nursing homes, personal care homes and hospitals. We come to you!
Luxe provides home health speech therapy for adults in Pacific Palisades, CA and throughout most of Los Angeles, Riverside, Long Beach and Newport Beach.
Call Luxe Homecare right away at (310) 454-5500 to learn more.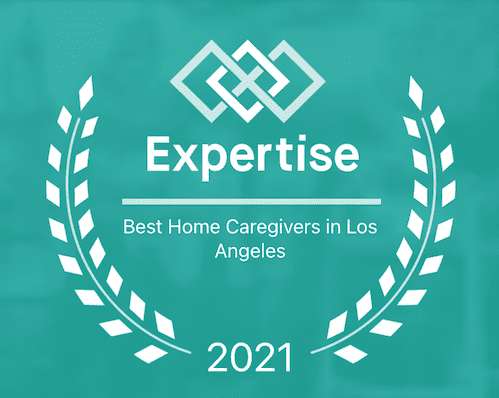 How to Qualify for Speech Therapy Services at Home
There are several factors that must be met in order to qualify for in-home speech therapy:
You must be under the care of a doctor.
The physician must certify that your plan of care requires necessary outpatient speech and language pathology services.
The home health agency you decide to use must be approved by Medicare.
Luxe Provides In-Home Speech Therapy Assessments
Our experienced speech therapists will administer tests in order to evaluate your strengths and weaknesses. After determining the root of the language problem, a set of personalized speech therapy exercises will be developed in order to improve and rebuild speaking and communication skills, as well as retraining muscles used for speaking and swallowing.
What is a Speech Therapist?
A Speech Therapist can assess, diagnose, treat, and help to prevent speech, language, cognitive, communication, voice, fluency, and other related disorders. Speech therapists also work with people who have difficulty swallowing.
What Circumstances Require Speech Therapy?
There are several reasons a speech language therapy might be needed.
Speech Therapy After Stroke – One of the most common side effects of a stroke is aphasia. A disorder where damage occurs to the area of the brain that controls language and comprehension skills.
Dementia – Many patients of dementia suffer memory loss and cognitive deterioration. A speech therapist can help improve brain functions. 
Issues with Swallowing 
Weakened Vocal Chords –  As we age, our vocal cords and larynx become less elastic. Speech therapists use various vocal exercises to help with this issue. 
Benefits of In-home Speech Therapy
Some of the most significant advantages of home speech language therapy include:
Personalized Care: The greatest advantage to in-home speech therapy is individualized care, with no other patients. You have the speech therapist's undivided attention.
Greater Comfort: Being in the comfort of your own home aids your ability to relax and focus and be less self-conscious when receiving speech therapy; especially if you are recovering from an illness or traumatic time in your life.

Reduces Travel and Stress: Having a speech therapist visit the home is not only convenient, but it also reduces the stress that might arise from organizing transportation and devoting travel time to visiting an office.

Close Observation in the Home Environment: In-home visits can help therapists customize lessons to suit the daily ins and outs of the patient's life. The caregiver will also be able to observe the speech therapy lessons and can aid the patient in practicing between sessions.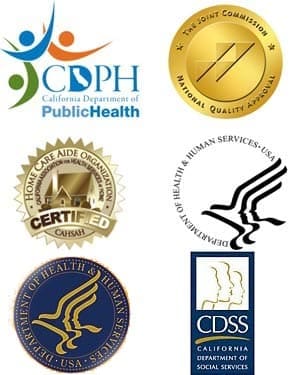 Pacific Palisades Speech and Language Therapy from Luxe
If you or a senior loved one requires speech therapy services in Los Angeles or the surrounding areas, consider the qualified, compassionate care we at Luxe can provide. Our home office is located in Pacifica Palisades, CA and our speech therapists are available throughout much of Southern California including these areas and more:
Bel Air
Beverly Hills
Brentwood
Long Beach
Malibu
Newport Beach
Riverside
Santa Monica
We provide care that aims to enable our clients to age with dignity and independence, as well as offer peace of mind to our clients and their families.
FAQ About Speech Therapy Services
What Is Home Health Speech Therapy? 
This refers to a speech and language therapist performing services in your home, covered under the umbrella of doctor-prescribed Home Health services. This individualized care can be relied upon in the same manner as receiving speech therapy at a clinic or hospital and often comes with greater personal comfort to patients.
How Do Adults Do Speech Therapy At Home?
Your primary health provider will come up with a plan of care. If it involves speech therapy, you can then contact a Los Angeles home health care agency to help you set up in home speech therapy. 
What Are Speech Therapy Techniques?
There are several different speech therapy exercises used when aiding elderly people in speech therapy. Some of the most common include:

– Visual speech perception which is the association of pictures to words. 
– Singing. When patients have trouble with words they can't speak, oftentimes melodic intonations are helpful.
– Constraint-induced therapy. This is a treatment for working just with speaking skills. It requires a patient to communicate only by speaking, using no other skills such as writing or gesturing. 
– Muscle training. Training the muscles in the throat can help increase strength and prevent weakening.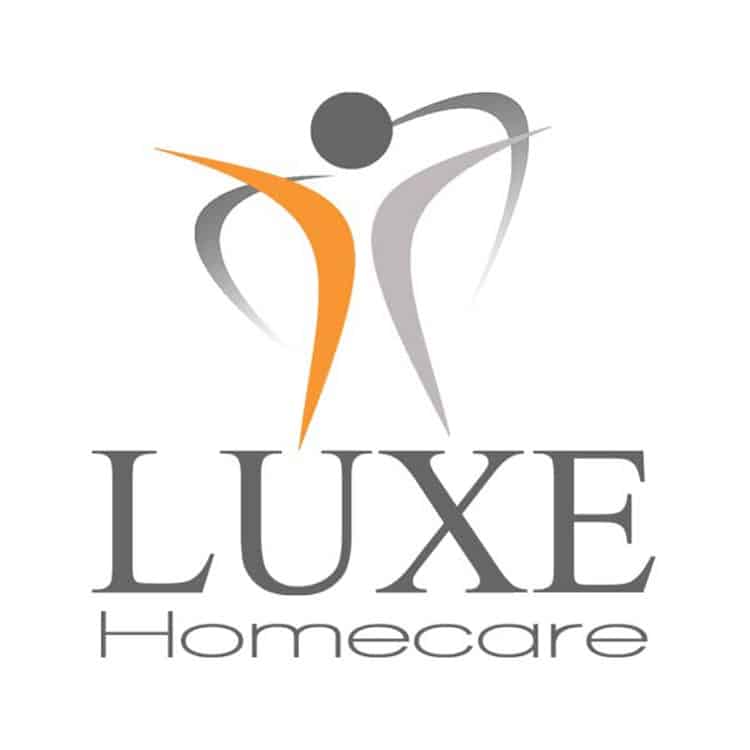 Call Luxe for Speech Therapy at Home
Communication is an important part of life. When this ability is taken away, it can lead to feelings of frustration and isolation. It is difficult to see a family member suffer. The team at Luxe Homecare understands. We are dedicated to helping you and your loved one create customized speech therapy plans to bring you peace of mind.
Get your important questions about insurance coverage and speech therapy services at home answered. Call Luxe Homecare today at (310) 454-5500.
Contact Luxe Homecare
Summary
Service Type
Speech Therapists in the Home
Provider Name
Luxe Homecare: Health Care
,
881 Alma Real Dr., Suite 316A
,
,Pacific Palisades
,
VA
-
90272
,
Telephone No.(310)454-5500
Area
Pacific Palisades, Malibu, Santa Monica, Brentwood, Belair
Description
Luxe Health Care offers Speech Therapists (ST) who will assess, diagnose, treat, and help to prevent speech, language, cognitive, communication, voice, fluency, and other related disorders