When You Need Homecare or Home Healthcare, Luxe is at the Ready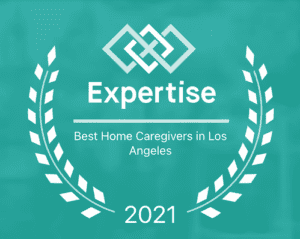 No matter what your homecare needs are, the professionals at Luxe Homecare are here to help. We hear from our clients that we're pretty good listeners and problem solvers, so contact us with any of your questions about our homecare or home health services, our certified home health aides, our accreditations, concerns or just for some general information.
We invite you to use our extensive industry knowledge as a resource so that you and your family can make an educated decision about which homecare or home healthcare agency to hire and what the differences between hiring from a registry or through an agency are. It's an important decision; and we want to make sure that you weigh all aspects involved.
At Luxe, we understand how difficult it is to allow people to come into your private space and the added stress it can cause you and your loved ones. We've taken care of our own parents and know sensitive and emotional these situations can become. Which is why we take extra-special care to give you the information you need to protect your loved one while getting them the help and comfort they need.
By filling out the information blocks below, you will be helping our staff to expedite your request so that it reaches the right person. Once you do that, we'll contact you with the answers to your query, and provide additional information if requested.
Find out how we can make your family member's homecare experience less stressful and more beneficial today!
CONTACT LUXE HOMECARE   1-310-459-3535
Fax: (424)268-1590
HOME HEALTH CARE DEPT
Tel: (310) 454-5500
Fax: (310)919-3523
Pacific Palisades: Home Health Care and Homecare