There might come a time in your life when you will need help caring for yourself or a loved one. After the age of 65, many people gain the assistance of MediCal or Medicaid. But that insurance doesn't cover all the costs that might arise if you have a chronic medical condition, and oftentimes, that coverage has restrictions. How will you pay for extra expenses when it comes to caring for yourself and your loved ones as you get older? One way is to invest in a Long-Term Care insurance policy.

If you need immediate assistance with Long Term Care or Long Term Insurance Claim Management, get started with Luxe by calling (310) 459-3535.
---
What is Long-Term Care Insurance?
Long-Term Care Insurance (LTCI) covers the costs of care needed due to a chronic illness or disability. Medicare, MediCal and Medi-Medi are designed to pay your medical health care costs, but they do not cover non-medical expenses, such as in-home care or the cost of a nursing home. This is where Long-Term Care insurance comes in. It helps with costs that arise in personal care you might require in your home, a Nursing Home or in a Care and Board facility.
What Does Long Term Care Insurance Cover?
The primary reason most purchase a LTC Insurance policy is to help with those personal care items that do not fall under a medical-in-nature category. Most LTC policies will help with home care expenses that will include:
Assistance with basic personal hygiene
Dressing
Meal planning and preparation
Light housekeeping and laundry
Transportation to appointments
Medication reminders.
Most of these services, if required, are not covered by regular insurance. Although Long-Term Care Insurance policies differ, they are built to reimburse you for in-home care you might require, regardless of the facility the care is being given.
How Do You Know What Kind of Long-Term Care Insurance to Buy?
The first thing to consider before investing in a Long-Term Care insurance policy is to think about your lifestyle and health needs. Then consider your budget. If you are unable to afford a top of the line plan, you might think about purchasing one that allocates coverage for a shorter amount of time.
A few questions to get you started:
What conditions do you have to meet for in-home care coverage?
What is the waiting period on your policy before it kicks in?
Does the policy increase benefits for inflation automatically? How is it calculated?
Can you downgrade the policy if the financial burden becomes too much?
Does the policy have a nonforfeiture benefit?
When Should You Purchase Long-Term Care Insurance?
It is important to think about purchasing a Long-Term Care insurance policy before you require help. Many long-term care policies won't insure you if you have a pre-existing, debilitating condition.
While it is difficult to predict your need for long term care, according to AARP, most financial planners suggest that a Long-Term Care insurance policy is purchased by the age of 65, and many start in their mid-50s.
What to Ask Agencies About Long-Term Care Claims
Choosing a home care agency can often be difficult. It is beneficial to know what to look for when comparing agencies and what questions to ask.
The following are a few key questions to ask to help you get started:
Has the agency worked with your LTC insurance company before?
Is the agency approved by your Long-Term Care provider?
Does the homecare agency have Long-Term Care claim specialist on board to manage your claim?
How familiar are the agency with Long-Term Care Claims?
What is their process for claim management?
Is the homecare agency licensed by the State of California or not?
When was the agency established and how long have they been providing home care?
Do they provide a consultation with the client and family members where a personalized and written care plan is created?
Is the care plan updated as changes of the client's health occur?
What are the business hours of the agency, and how are emergencies managed after business hours?
How closely do they supervise the quality of care? Do they oversee the maintenance of a daily journal in the client's home and provide non-scheduled supervisory visits?
Does the agency employ a nurse or a certified professional to consistently visit the client's home?
Is a written document provided stating the rights and responsibilities of the client, as well as clarifying the agency's privacy policy and code of ethics?
Does the agency practice background checks on their employees regularly, comprising of reference checks, driving records, and criminal background examinations?
Do they instruct continuous training of its employees in order to maintain and update their skills?
Does the agency manage the payroll of its employees and take care of all employee-related events? Do they abide by state and federal guidelines in its employment practices, such as withholding suitable taxes and presenting workers' compensation and other benefits?
Does the agency use independent contractors as caregivers? If so, who employs the caregiver? Are any types of background checks practiced, and how often do they perform background checks on them? Who pays the mandated taxes and withholdings?
Get your important questions answered about home care and Long-Term Care today. Call luxe at (310) 459-3535
Professionally Managed Long Term Care for Southern California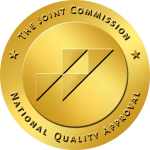 If you already have a LTC insurance policy and are ready to file a claim for caregiving services, you don't have to go it alone. At Luxe Homecare, not only are we a professionally licensed and a compassionate provider of long term care services, we also have a department dedicated to the management of Long-Term Care Insurance policies.
Our experienced team of healthcare professionals can help you and your loved one navigate the complex LTC claims process. We understand the emotions connected with an illness or accident. That's why our senior care advisors guide you, whether you are struggling to understand and apply for Long Term Care Insurance or you are in the process of filing a claim, we're here to help. Contact Luxe today at (310) 459-3535 to learn more.
---
Common Questions About Long Term Care Insurance
What Services Are Considered Long Term Care?
LTC typically provides for In-home caregiving for the following Activities of Daily Living and more:

– Bathing
– Dressing
– Toileting and Incontinence Assistance
– Transportation for Appointments
– Medication Reminders
What Is The Difference Between A Nursing Home And Long-term Care?
There are many different terms when talking about Long Term Care. Nursing Homes are used interchangeably with Long Term Care, Assisted Living, and Skilled Nursing Facility. However, they are all different services.

Long Term Care usually begins in the home, when a loved one is diagnosed with a chronic illness. When it becomes too difficult for family members to cover the daily ins and outs of care, a choice will be made to hire in-home help, known as "home care" or to move their loved one to a care facility.
A Nursing home offers around the clock care, supervision, assistance with daily activities and aid with doctor prescribed treatments. Home care and home health services provide these services in the comfort of the home. 


What are Typical Long term Care Insurance Costs?
According to the American Association for Long-Term Care Insurance, the annual average Long-Term Care Insurance costs in 2020 were:

Average Annual Premiums for Age 55:
Male           $1700
Female       $2675
Couple       $3050

Average Annual Premiums for Age 65 (some health issues):
Male           $2100
Female       $3100
---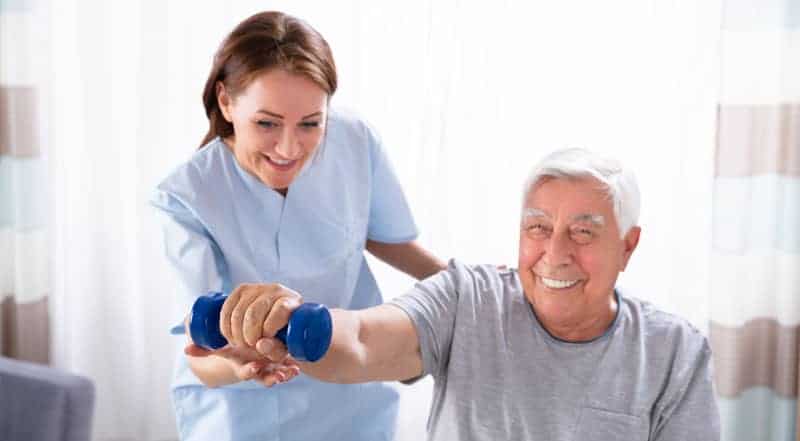 Long Term Care Services in Los Angeles, CA
Luxe Homecare provides home caregiving services and Home Health services including doctors and nurses. We provide these services in many settings, including homes, nursing homes, personal care homes and hospitals.
Contact us today at (310) 459-3535 to talk about your Long-Term Care Insurance needs.