Following my back surgery, I have had the pleasure of two weeks of 24 hour care by two of your expert care givers, without whom I would not have had the smooth recovery I have.  Imelda has been by my side, watchful of my walking progress, guiding me in the choices I should make to be safe.  She helped me in the shower, and when I rested, she took initiative to clean the rooms we just left, and always, always she was available to bring me anything I needed. As I improved in my ability to take on a few responsibilities for myself, she was not content to sit an watch; rather she asked permission to clean and organize my kitchen drawers, which were woefully in need. She did many loads of wash and saw to it that I would have nothing to do after her final day except relax.
Imelda is quick, intelligent and experienced. She practices safe conduct in the face of the Covid crisis, and shares our high standards regarding personal safety out in the city. She dresses professionally and always arrived on time. She takes directions gracefully and has a very good command of English, her second language. I feel I have gained a trusted friend in Imelda.
Zennie is full of wisdom where convalescing clients are concerned. She taught both me and my husband, who has sciatica, how to safely climb stairs. She did not hesitate to warn me when I appeared to be about to do something unsafe. I found her to be both quiet and unobtrusive at night, but immediately present when I needed watching.  Zennie has a ready smile, a  great sense of humor, and takes direction gracefully, offering help where she thinks it's needed. She's a good cook, at home in a new kitchen. She was always on time to work.
My husband and I are both grateful for the experience we have had with Luxe and with the prompt and attentive service Brian has provided. Luxe will be our only choice in future need, and we will recommend it to others. Eleanor P., Los Angeles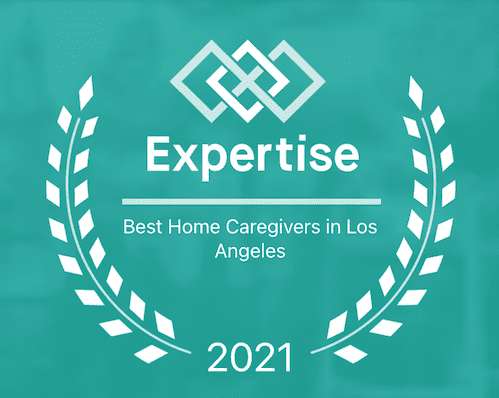 I wanted to express our thanks and deep appreciation to you and the entire Luxe Homecare team for taking care of my mom. My goal was to have her in her house rather than a facility and be as comfortable as possible in face of her difficult situation. Luxe Homecare enabled me to provide this desire that mom had. I discovered Luxe Homecare via the Care Pathways website that lists caretakers by area, and I contacted two referrals, one being Luxe Homecare. From our very first conversation, you were incredibly responsive and helpful, and this was my experience with everyone from Luxe Homecare that touched our lives. I honestly don't know what I would have done without all of you during this difficult time! I was particularly impressed by and appreciative your personal involvement that was "7X24″ to insure that the best possible care and oversight was given, and I know mom felt the same way. A special "thank you" to the caregivers, who stayed with mom for 7X24 care up until her passing. They both were wonderful, professional, and caring. As I do not live in Los Angeles, knowing that mom was in their hands was very assuring. Again, thank you Fay for everything. As you know I have already recommended you and Luxe Homecare to another friend that had a similar situation, and I will continue to do so! Carv M.- Seattle, WA
Words cannot adequately express my appreciation for the compassionate, expert and dependable nursing care Luxe provided for my 84-year-old father. Dad was a high- maintenance case, so he required daily assistance from highly capable people. After trying another agency and being disappointed with the level of care and attention dad received, we turned to Luxe. It was night and day. The full-time nurse sent to the house was like a ray of sunshine, bringing encouragement as well as needed skills. We also had two other part-time nurses from Luxe who were excellent caregivers. Everyone provided an eye for detail, followed the required schedule, demonstrated great patience, took initiative and proved to be trustworthy when left alone at home with dad. Each caregiver was also a thinker, not just a doer, bringing to my attention observations about dad's daily condition and suggesting questions to ask doctors. They did it all: medication organization, maintaining ileostomy bags, making sure dad kept hydrated, keeping him safe during exercises and walking, ensuring he was kept clean and presentable, assisting at appointments and more. I not only commend Fay for making right-on caregiver matches, but helping get insurance forms correctly filled out, submitted and processed, since dad had a policy for home care. Luxe is an exceptional full service agency that genuinely cares about people, and goes above and beyond the call of duty to serve their clients. As a daughter who wanted only the best for dad, I highly recommend Luxe. Thank you again for being there with your practical support and your emotional support. You will always hold a special place in my heart. Cindy A., Sacramento, CA
In December, 2012, after I was told that I would need 24/7 care at home, I contacted Faye Vahdani (a fellow member of the Pacific Palisades Woman's Club) who owns the Luxe Homecare, Inc. agency. Ms Vahdani promptly interviewed me about my home conditions, personal interests, likes and dislikes, and almost immediately matched me with a capable and congenial caregiver. After an interruption of service while I was hospitalized for further surgery and rehabilitation, Ms. Vahdani again found me a congenial caregiver qualified to provide the higher level of assistance I now need. Throughout, I have been impressed by Ms. Vahdani's regular telephone contacts to ask how well I am satisfied, and I am also pleased by her frequent discussions with the caregivers to make sure that they fully understand what is needed and that they as well as the client are happy with the match. When a substitute caregiver is needed for whatever reason, she makes sure that the substitute arrives on time and is satisfactory. Through those contacts and written reports from the caregivers, Ms. Vahdani makes every effort to assure quality and continuity of service. Jean A.- Pacific Palisades
My wife and I contacted Luxe Homecare in the Pacific Palisades and asked Fay to provide care for a relative of ours. The relative was, and is, a challenging and difficult individual and Fay has worked so hard to provide consistent, quality, home care over many months. Fay, and her team, have been easy to contact at all hours and Fay in particular has gone out of her way to provide wonderful, thoughtful, and sensitive care for my relative. I highly recommend Luxe Homecare. Neil R., Arizona
Luxe has been taking care of my needs, Dr. appointments, shopping, going to and from Annenberg, simple household chores for over a year now. I no longer drive myself and their service is my "third" car. The other two are in storage while my daughter and boys are at home in Alaska, San Diego and Simi Valley. Fay Vahdani, the CEO, even noticed I needed a manicure and haircut and arranged for service at a local beauty parlor. Her staff is caring, attentive and I highly recommend Luxe home care to needy persons such as I.  Dr. Bob L., Pacific Palisades
Fay is very personable, she relates both to her clients and her staff. She is very in tune with the client and their families. Luxe Homecare is very reasonable in their billing and rates, the billing and clinical staff are very focused and very professional. I cannot say enough. If you ever needed a home health agency to assist your parents or a loved one.. I would choose Luxe Home Care. Carlene E., New York
Can one meet a lasting friend in a few minutes? I did. Fay Vahdani. She came to me when I needed help and since then, Luxe Homecare is number one with services. She has responded in an emergency to take me to the doctor and wait for me. The personal care and friendship will not be forgotten. Thank you, Fay, for your true caring and Friendship. Kay D.
I want to express my thanks to you, again, for all your care and concern during my recent time of need for assistance in recovering from cataract eye surgery. LUXE Homecare is wonderful and of course we all know such a business can only be as good as the people who own and or manage it. You are a lovely lady and I feel very fortunate that our paths have crossed! My needs were fulfilled beyond my expectations with the dear young lady who came to my home to help care for me. You know, as I do, that she is a special individual, but that didn't surprise me. . . . . to quote an old adage: "You're known by the company you keep", so I knew right away from having visited with you, that anyone on your team would be a super special person, just as you are! While I hope and pray to stay healthy and well, if and when I should have need for personal home care in the future, you will be the first person I will call. Thank you again for your thoughtfulness and kindness in caring. Sandra K.