Does your loved one need nursing support? We can provide you with compassionate, highly-skilled and experienced nurses ready to care for them in the comfort of their own home.
Our compassionate, experienced licensed vocational nurses (LVNs) and registered nurses (RNs) deliver only the best quality of care to our patients. From home health support to health care nurses, we'll help create an individualized plan tailored to your loved ones unique needs and requirements, whatever they may be.
Get the help you need today by calling Luxe at (310)459-3535.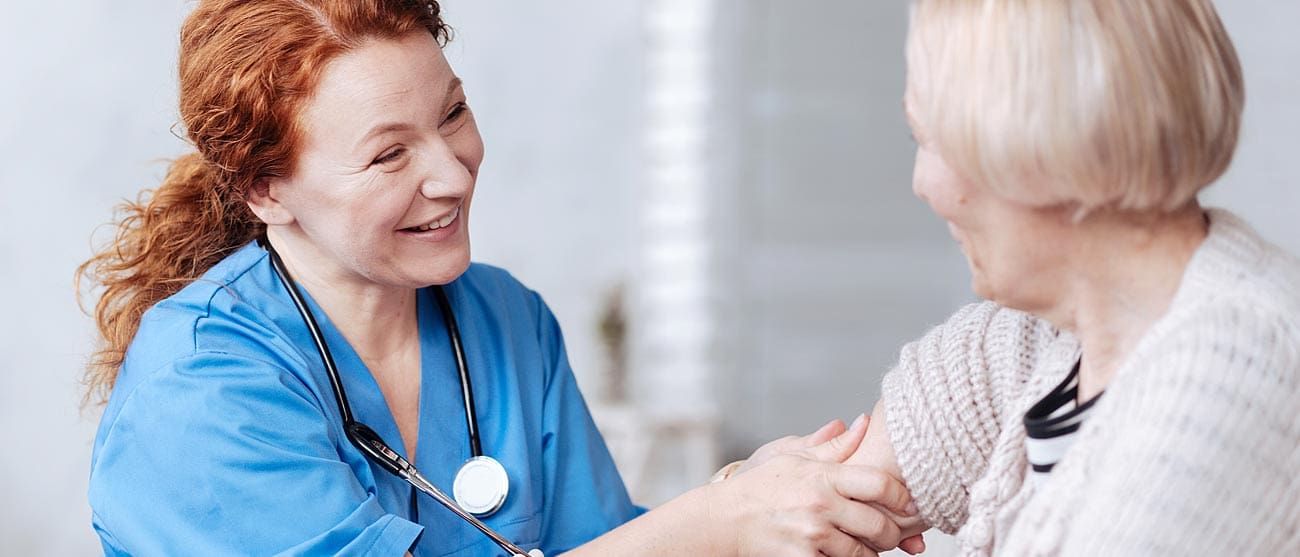 Qualified and Experienced Home LVNs and RNs on Hand 24/7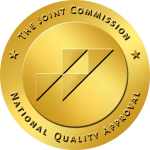 Luxe is a state-licensed home care agency with three decades of providing nursing support in Los Angeles and surrounding areas, including Pacific Palisades, Malibu and Santa Monica.
Whether you need assistance with personal care tasks or more intensive medical support, we will carefully select the most suitable health and home care nurses for your loved one.
We also offer 24 hour and live-in/respite care options and all of our services are flexible, meaning you can access nursing assistance as and when you need it.
What is a Home Care Nurse?
Nursing at home is usually delivered by two types of nurse – home care and health care. Home care nurses generally deal with the more routine, non-clinical aspects of supporting your loved one. These include:
Assistance with activities of daily living (ADLs) like dressing, grooming and bathing
Cleaning and organizing
Meal delivery/preparation
Companionship/Chaperone
Medication reminders
Transportation
Help with bills/financial management
What is a Home Health Care Nurse?
Health Care nurses provide care at home that is more focused on the medical/health needs of the patient. They often also act as a healthcare liaison between the patient, family members and doctors and specialists. Home health nurse responsibilities include:
Formal health monitoring
Administering medication e.g. Injections
Medical tests
Clean and dress wounds
Rehabilitation therapy
Document symptoms and vital signs
Communicate with doctors, social workers or other health professionals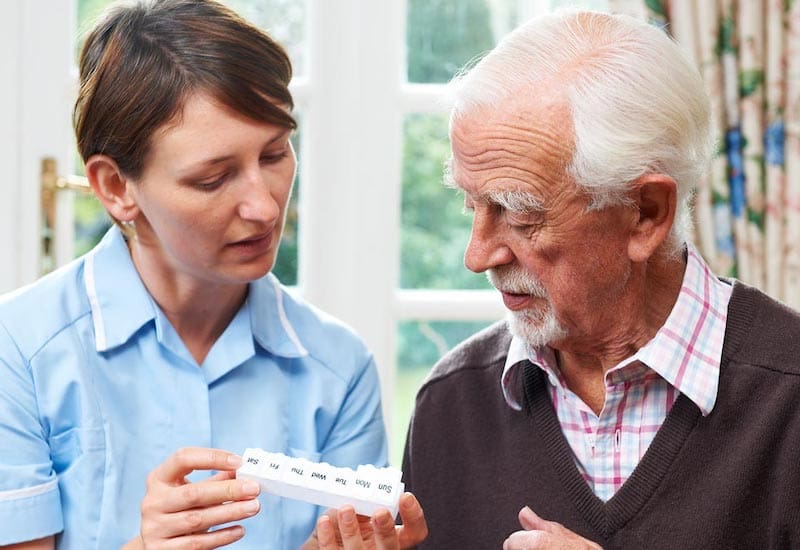 Do I Need a Health Care Nurse, Home Care Nurse or Both?
Often patients require both home care and health care and many people find that a combination of both home health and home care is the best option for their loved one. This helps to ensure that both their medical and emotional needs are met and catered for.
Luxe Home Care provides nursing support in whatever format works for you and our multi-disciplinary team will work with you to create a customized plan.
Home Care vs Nursing Home – Why Choose Home Based Nursing?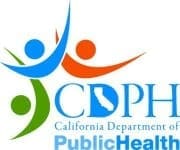 Many people find that Home health care is just as effective and safe as inpatient care as well as more affordable. There are many benefits of receiving at-home care such as:
Remain near friends and family
Ability to tailor your care (ask for more help or less as needed)
Reduced need to travel to medical appointments
Retain feeling of Independence
Avoid potential stressful/unsettling move
Keep pets and animals
Are Home Health Nurses Covered by Medicare?

Just what home care does Medicare pay for? Many people are eligible for home health care as long as they meet certain qualifying conditions. These include:
Homebound Your loved one cannot leave home without considerable effort or without the assistance of someone/a wheelchair/walker.
Under a plan of care created and reviewed by a doctor regularly.
Certified by a doctor or medical professional (e.g. nurse practitioner) as in need of nursing care.
Recent certification Certification was no more than 90 days before or 30 days after the start of home health care.
We can work with whatever insurance you have, whether it is through Pace or Medi-Cal
Find out more about what Medi-Cal covers.
---
Get a free, no obligation at-home assessment to help you make an informed decision. Call us today on (310)459-3535 or send us a message.
We cover all of the Los Angeles area including Pacific Palisades, Malibu. Brentwood, Santa Monica, Beverly Hills and Bel Air.
Contact Luxe Homecare