First published by the Pacific-Palisadian
Even if your parent has lived independently for many years there will likely come a time when extra help is needed. With so many factors to consider and so many options available, it can be hard to figure out what form of care is best for your parent. There are, however, a few things you can do.
Addressing Specific Needs
The first thing to think about is what your parent's specific needs are – every person is different and needs can be mental and emotional as well as physical. There's certainly no 'one size fits all' prescription and care requirements can range from bathing and feeding to companionship and running errands. Maybe your parent needs just a few visits per week or maybe they need multiple visits per day. Taking an honest look at their unique needs will inform how much and what additional support they require.
Discuss Care Options With Your Loved Ones
The most common care options for seniors include:
Home Care Services – These include a wide variety of caregiving services like providing companionship, light housekeeping, medication reminders, bathing, dressing, light housekeeping, medication reminders, meal preparation, feeding and more.
Home Health Services – These come into play when an ongoing medical team gets involved to administer treatments, medications and specific medical services. Home Health will often include Skilled Doctors, Nurses, Physical Therapy, Occupational Therapy, Speech Therapy, Certified Home Health Aids (CHHA) and similar.
Hospice Services – These important treatment services are for those dealing with terminal illness and can include Pain Management, Emotional and Spiritual Care, Family Support, and Long term Care Insurance Help.
Discuss Care Options With Your Loved Ones
The next step to take in deciding on care is to spend time discussing it over with your parents themselves. Many older people fear losing independence so it's important to have multiple conversations with them about their needs. It can be a difficult idea to get used to, so identifying one or two particularly critical areas they need assistance in first can help. Talking this over as early as possible can be helpful, in case neurological and cognitive impairment prevent this further down the line.
Weighing Financial and Insurance Choices
Finances will play into your final decision on care. Being well-informed on this area can help in making choices. Luckily there are plenty of government programs such as Medi-Cal that cover care costs. You can check eligibility by visiting Medi-Cal or speaking with one of their advisors. Care providers can often help you apply for financial support too.
Balancing Real Needs While Honoring Independence
Factoring in the emotional needs of your parent is also very important. While some older people are happy to spend time alone, others may require more time in company. Parents may feel sensitive about being a burden to you but still need the assistance. They may also have strong views about entering care homes. Many people may find that at-home care meets the middle ground between no support and entering a care home. It can help maintain a sense of independence and comfort while still allowing them to receive the support they need.
Whatever type of care you choose, meeting your parent's individual needs should form the basis of decisions around their care. Many providers can work with you to find carers to suit your loved one's unique requirements and help you put a strong care plan in place.
Home Care for Los Angeles Surrounding Areas
Luxe Homecare offers tailored support in the Pacific Palisades and surrounding areas of Los Angeles, Riverside and Long Beach. Our team of experienced care professionals are on-hand to help make supporting your loved one as easy as possible. Find out more by contacting us today at 310-459-3535.
---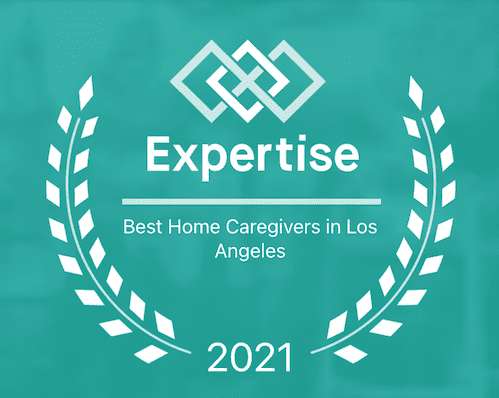 Contact Luxe Homecare Today
Learn more today by contacting the experienced team at Luxe. Call Luxe Homecare now at (424) 260 5150 or call about Home Health at (310) 454-5500.