This winter, as the days grow shorter and the weather cooler, it's natural to be concerned with keeping ourselves and our aging loved ones safe during a pandemic and the flu season. No matter how worrying it sounds, there are plenty of ways to keep ourselves and our loved ones safe and healthy for the next few months.
What Are The Main Concerns Of Winter 2021?
While the main concern continues to be the Coronavirus, many healthcare professionals are also concerned about flu season and the continued mental wellbeing of our aging loved ones during the time of the pandemic as well as winter safety risks.
No one can truly forecast how Covid and flu season will play out this winter, but colder weather means we are indoors more often and around more people. So catching a cold is easier, and many infectious disease specialists are predicting a rise in Covid cases as well as the flu. Hospitals still face difficulties, so keeping you and your loved one safe is of the utmost importance.
It's now been determined that the "coronavirus spreads more readily in drier, colder weather. And since that kind of weather forces people to spend time indoors, the virus could get an additional boost," says Dr. Robert Wachter, chair of UC San Francisco's Department of Medicine.
While 63% of California's population has been fully vaccinated, (at the time of this writing), there is still much of the world that is unvaccinated. This means the virus is evolving into new strains with many unknown factors.
Hope rests on how well people follow public health recommendations.
What Can You Do?
It's important to understand that even if you are fully vaccinated, if you or your loved one has a pre-existing condition or are taking medications, these factors might weaken the immune system. The CDC says "even those who are fully vaccinated should wear a mask in public indoor settings in communities with substantial to high transmission."
How To Handle The Holidays?
We all want a normal holiday season. But the fact is that indoor gatherings increase the risk of contracting and spreading Coronavirus. Vaccinated people can still spread Covid, which means vulnerable and unvaccinated people are at a higher risk.
The CDC recommendations for holiday gatherings:
When gathering indoors, keep a window open and use a fan to circulate air
Have unvaccinated people over age 2 wear a mask
Maintain six-foot distance as much as possible
Make sure guests who feel sick stay home
Wear a mask while traveling
Protect those not yet eligible for vaccination such as young children by getting yourself and other eligible people around them vaccinated
Flu Season
Even with hospitals already at max capacity, unfortunately, adults 65 and older account for most hospitalizations and deaths due to flu and Covid. One way to help make sure you or a loved one can significantly reduce the risk and spread of respiratory illness is by getting a flu shot.
The flu vaccine prevents the flu from developing into a more severe illness. Also, the flu shot and Covid-19 booster can be taken at the same time according to the CDC.
Winter Safety
Winter brings shorter days and darker skies, and oftentimes that leads to depression during the winter months. A healthy diet, sunshine or a vitamin D supplement, light exercise and creating opportunities for socialization can go a long way in improving and maintaining mental health.
As we age, we can be physically affected by colder weather, often experiencing joint pain due to arthritis. One of the best ways to combat this is by wearing warmer clothes. Exercise, even light exercise can help prevent stiffness. Warm water and alternative therapies, like massage therapy, can also help.
Staying warm is important, but with the heater running, another concern is Carbon Monoxide Poisoning. The easiest way to battle this is to install a carbon monoxide detector. If you have one, check the batteries or put new batteries in for the season.
Winter weather also brings rain, which means increased chances of wet floors and walkways, increasing the risk of a fall. Make sure you or your aging loved one wears durable shoes with good traction, and be extra vigilant when it's raining.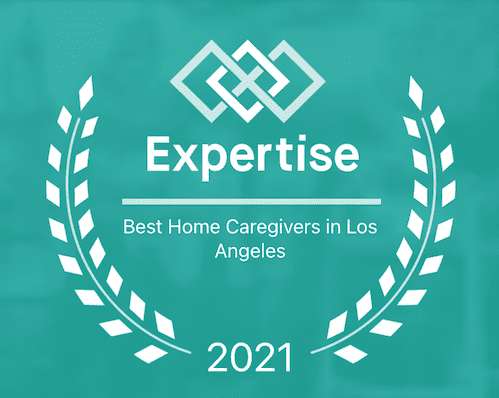 Home Care Services All Year Long
Even though this winter won't be without its challenges, with preparation and common sense, you can ensure you and your aging loved one can enjoy the season. At Luxe Homecare, we're here to support you and/or your senior loved one every step of the way. Contact us today to learn more.