Yes. Medicaid (Medi-Cal in California) can pay for home care and home health care, as long as you meet its eligibility requirements which are both financial and medical.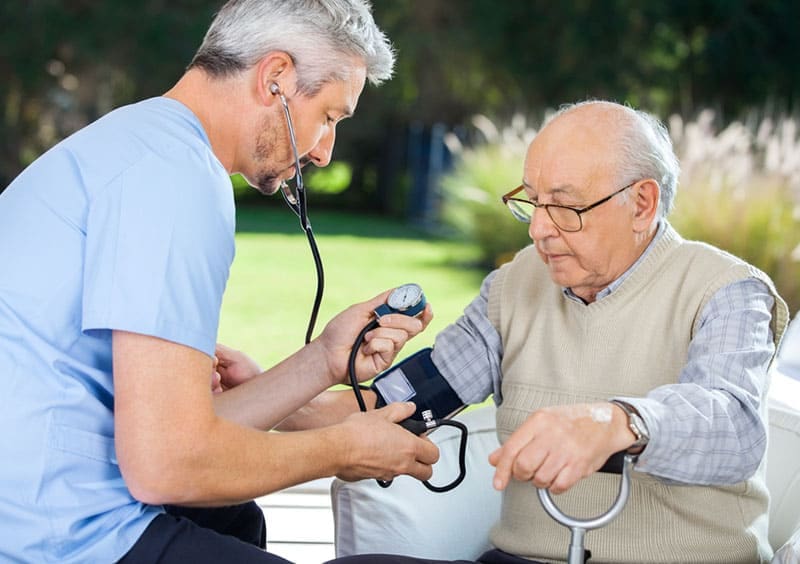 What is the Difference Between Health Care and Home Care?

When you're applying for Medicaid it is important to decipher what your exact needs are to better understand what you're entitled to. On a basic level, home care involves the day-to-day non-medical tasks needed by someone who can no longer provide it themselves. This includes Personal care assistance and medical appointments assistance and transportation.
Home healthcare describes the medical requirements needed and performed. This can include Physical Therapy, Occupational Therapy, Speech Therapy, Medical Social Workers and similar services.
Who is Eligible for Medicaid (Medi-Cal)?

In California, there are multiple pathways to gain Medi-Cal eligibility. However, the standard income limit for Medi-Cal now works out to 138% of the federal poverty level.
In 2019, that was:
$17,236 for an individual ($1,436 per month)
$23,336 for a couple ($1,945 per month)
While Medi-Cal asset testing has been stopped for many Medicaid applicants, if you are elderly and/or disabled, your assets must not total more than:
$2,000 for an individual
$3,000 for a couple
Assets such as your home are not included as well as one vehicle, personal belongings, and life insurance policies.
Individuals whose income is over the limits but have high medical expenses may still be eligible for Medi-Cal through a spend-down program called 'Share of Cost'.

Can I Still Get Medi-Cal if I'm Over the Limit?

Yes. People whose income and assets are over the limits can still be eligible for Medi-Cal assistance through a number of ways. These include 'share of cost' where part of the Medicaid services are paid for based on individual financial circumstances.

How to Apply for Medi-Cal

You can apply for Medi-Cal a number of ways:
If you need extra assistance in applying, you can contact a trained Certified Enrollment Counselor (CEC). Use this List of local CECs or call 1-800-300-1506.

What Medicaid Programs are Available for Home Care and Health Care?
There are a range of programs designed to support home care and home health care. The following are the most commonly used programs to support home care.

In-Home Supportive Services IHSS
This Medicaid program supports non-medical care for eligible elderly individuals to help to prevent or delay nursing home placement.
The IHSS offers non-medical care to eligible low-income elderly and disabled individuals to allow them to live safely in their homes if they wish to do so.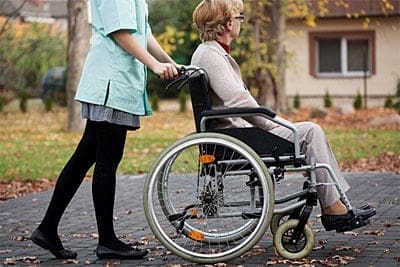 IHSS covers non-medical assistance including:
Activities of Daily Living (ADLs)
Bathing, grooming and dressing
Housecleaning
Meal preparation
Grocery shopping
Laundry
Each California county manages the IHSS Program separately. You can contact your local county welfare department, adult services section for more information and to apply.

Home and Community Based Service (HCBS) Waivers
In addition to state Medicaid plans, there are additional programs or "waivers" to provide services such as:
Assisted living
Home modifications
Protective supervision
Programs can offer a combination of standard medical services and non-medical support.
These programs also aim to help prevent nursing home placement. Unlike IHSS, Medicaid waivers are not entitlement-based programs, meaning that there are enrollment caps on services and once these are reached, there is a waitlist.

The Multipurpose Senior Services Program (MSSP)
This waiver provides supportive services such as assistive technology, protective supervision, respite, transportation, meal services and home modification. Find out more about the MSSP Waiver.

The Home and Community-Based Alternatives (HCBA) Waiver
Previously the Nursing Facility / Acute Hospital (NF/AH) Waiver, this is a combination of several former waivers and enables individuals to receive care services at home, including medical care. Find out more about the HCBA Waiver.

Community Based Adult Services (CBAS) Program
This CBAS program provides daytime care, meals, social activities, therapies, and skilled nursing. Functional needs must be met. Find out more about the CBAS program.

---
At Luxe homecare, we're focused on ensuring you and your loved ones receive the best care available. If you're eligible through Medi-Cal for our services, find out how we can help with our tailored in-home support. Get your important questions answered right away. Contact Luxe online or call (310) 459-3535 to get started.

---
Sources
http://dpss.lacounty.gov/wps/portal/dpss/main/programs-and-services/in-home-supportive-services
https://www.chcf.org/wp-content/uploads/2019/03/MediCalExplainedProgramOverview.pdf
https://www.disabilityrightsca.org/publications/medi-cal-programs-to-help-you-stay-in-your-own-home-or-leave-a-nursing-home